Personal Shopper Program
Shopping for those in high-risk demographics
We are a group of volunteers, working in partnership with the Summit Store, to provide a much-needed service to help support and protect our fellow mountain residents for whom Covid-19 is most threatening.
We are not affiliated with any organization or with Summit Store
These are chaotic times that require all hands on deck. Every day over the last few weeks has brought major, scary challenges across the board. Now more than ever, people across our medical, political, and economic leadership are being stretched thin – and that includes the employees at our own Summit Store. As community members, with free time, we stepped forward to shoulder some of that responsibility to help our own.
We have gathered a team of incredible volunteers who are working to make these uncertain times a little safer for those most at risk, and if you need our assistance we are here for you.
We are currently looking for more volunteers to be personal shoppers.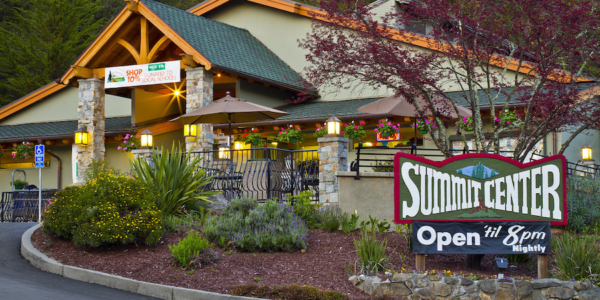 It all started with a phone call. One of our founders contacted Ben to offer help. A different community member called Ben at the Summit Store with an idea to take online payments – who connected the two individuals. A couple of meetings – with adequate social distancing involved – and the idea took root.
The original idea was for customers to call in or order online, using some online payment system (think Venmo, PayPal, Zelle). Summit Store employees would fill the order and have it ready for pick-up.
It quickly became clear that this was not feasible. The Store is seeing incredible amounts of demand for products – every day is like Christmas Eve. In addition, Store employees have to do extra work sanitizing and cleaning. And… there are challenges sourcing product.
This is when the volunteer idea came in. A proposal was made that we have a separate volunteer group run this whole program, without impacting the Summit Store Staff – allowing the store employees to focus on what they need to do.
We have had discussions of expanding this to other outlets / stores… but the fact of the matter is that the Summit Store is the only business in our neck of the woods. We have no interest in being a Doordash or other service.
We call ourselves the Summit Store Personal Shopper Program but we are unaffiliated with Summit Store. We are also unaffiliated with LPCF or any other organization. We are simply volunteers – doing what we can.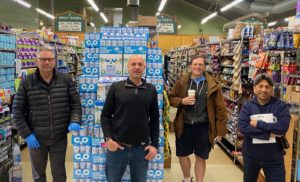 Email
Phone
(408) 384-8769
Frequently Asked Questions:
Q: Why are you doing this with volunteers?
A: Summit Store employees are busy keeping the business running smoothly – they are fairly stretched just keeping the shelves stocked and the store clean and sanitized. It takes a Mountain!
​
Q: Who do I contact with questions:
A: Send an email to lomaprieta@lpcf.org
​
Q: Do you deliver to my area?
A: We only deliver to the local 95033 zip / Loma Prieta environs. We do cover Redwood Estates and currently have a driver willing to go to the Las Cumbres/Castle Rock areas on occasion. If you are outside of our delivery area, and are concerned about shopping, feel free to take advantage of our touch-free pick-up.
​
Q: How quickly can you fill an order?
A: Orders placed by 3 p.m. will be fulfilled the next day.
Q: What is Summit Store's inventory? What are the prices? What is in store?
A: We freely admit that this will be a challenge for people expecting Safeway or Nob Hill online shopping. Summit Store does not have their inventory on-line. There is no real-time inventory. Also, as people continue to panic buy, inventory changes on a daily, even hourly, basis. We recommend you order what you think you want and our volunteer shoppers will do the best they can.
If this is does not work for you, we regret that we may not be the right option.